Pizza Ranch: Values & Mission
Pizza Ranch
Jul 19, 2016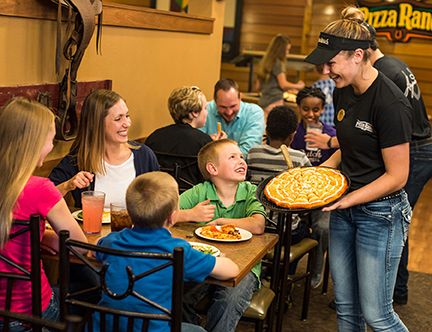 Pizza Ranch is known for enriching the lives of its guests through a combination of delicious food, a family-friendly atmosphere, legendary service and community outreach. What guides us as we continue to grow and do business in almost 200 markets? Our vision and mission.
Our vision is to glorify God by positively impacting the world – and for us, that means providing a safe, welcoming environment for families, friends and coworkers to enjoy a meal and time together. Our mission? Give every guest a legendary experience.
One of the ways we realize our mission and vision is through Community Impact Fundraising Events. Pizza Ranch restaurants partner with and donate to qualified local schools, churches, non-profits and other organizations through fundraising events held to give an opportunity for participating groups to raise awareness while earning donations and a portion of the restaurant's sales to fund their cause.
Our food alone probably won't change the world, but we believe by positively impacting the lives of our guests and team members while enriching our communities, we are doing our part to make a difference.