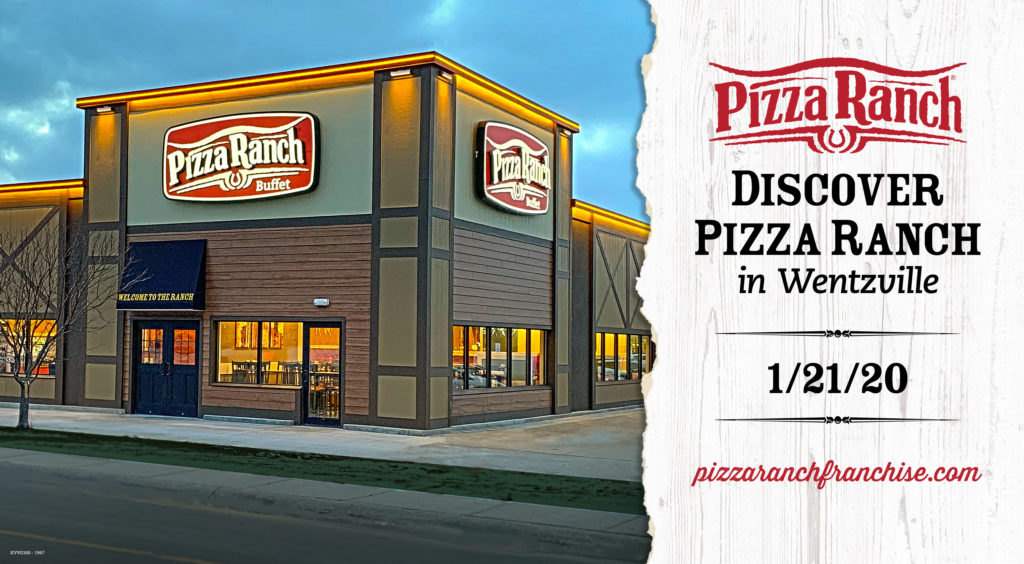 At Pizza Ranch, we are on the move and ready to accelerate our expansion in Missouri! Currently, Pizza Ranch has 210 restaurants in 14 states and now, we are ready to expand beyond our Midwestern roots into new regions.
At our DISCOVER PIZZA RANCH event, you will learn more about our successful brand, our history, and the reasons our guests and Franchise Owners love us. We'll also share the exciting expansion opportunities in Missouri and surrounding markets, and what it takes to become a Pizza Ranch Franchise Owner.
Registration is required for this event. RSVP today by visiting our registration page: http://bit.ly/dcsvrPR
Schedule of Events:
11:00 am – Discover Pizza Ranch Presentation
12:30 pm – Complimentary lunch at Wentzville Pizza Ranch
We look forward to meeting you!