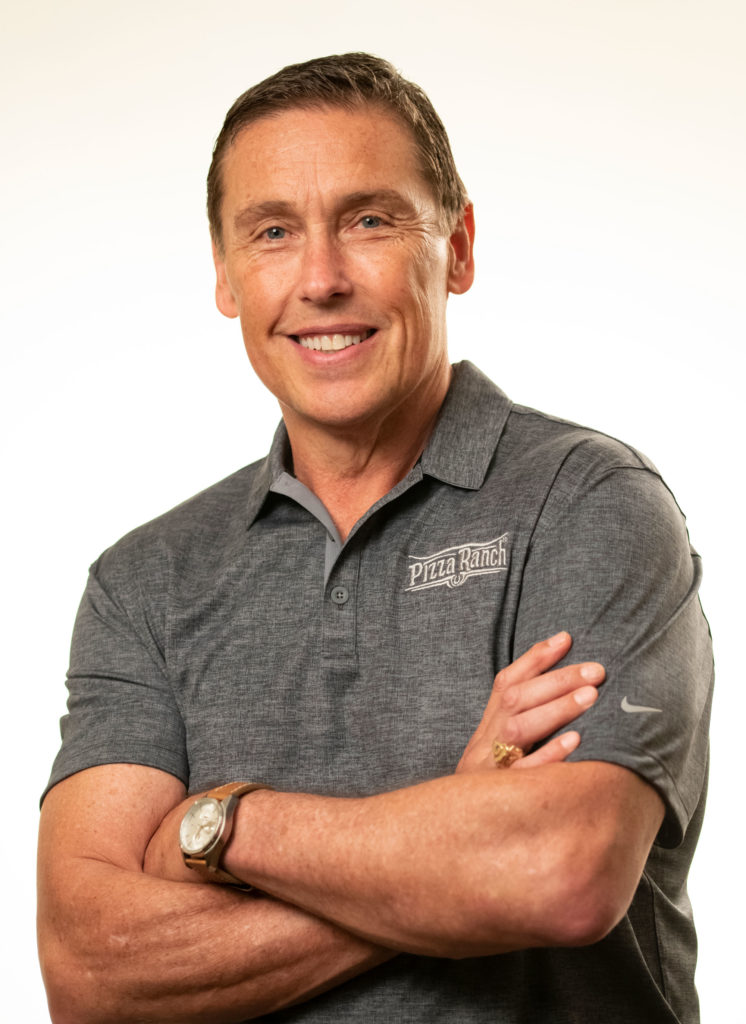 Ask Todd Pharis how he's held the top franchise spot with America's Favorite Pizza Chain for over a decade, and he'll boil it down to one word: People.
The University of South Dakota Coyote Sports Hall of Famer would know. In fact, it was an old teammate from college football who introduced Pharis to the business back in 1994. The friend asked Pharis if he'd be interested in co-owning a Pizza Ranch, and as Pharis says, "the rest is history." It wasn't long before the pair purchased two more restaurants, and Pharis said goodbye to his corporate gig in finance. "I wanted to own my own company and work for myself rather than someone else."
"With good people, you're going to do well," Pharis explains. "With great people, you're going to do great. From your business partners to your general managers and supervisors, it's just about having a great team."
Pharis has since owned eight different Pizza Ranch restaurants—six of which he's sold to various general managers or partners, and two he still runs today.
Speaking about the challenges of the restaurant biz, Pharis says, "We're very disciplined, and we have our checklist to make sure we're always giving great guest service, serving great food, and in a great environment. For us, it's not that difficult."
Pharis's set-in-place processes and procedures have allowed him to go above and beyond the day-to-day, too. He's the originator of Pizza Ranch's quickly growing FunZone Arcade concept. "I would say about nine years ago, I put in the first FunZone Arcade—came up with the name, added it to the Sioux Falls Pizza Ranch, and it was a great success."
So successful that corporate asked Pharis's permission to take the FunZone Arcade concept franchise-wide. "Todd Pharis is a great example of a franchise leader who both mentors others and comes up with ideas worth replicating," Pizza Ranch President Adrie Groenweg told the Sioux Falls Argus Leader in an article last year highlighting Pharis's franchise success.
For Pharis, the FunZone Arcade is one more way Pizza Ranch can provide an exceptional guest experience. "It's all about the ride home," he says. "When the family has left Pizza Ranch—after having good food, good service, and the kids have had a good time in the FunZone Arcade—it's when they can't wait to come back, that's when we know we're doing it right."
If you're interested in a franchise opportunity with America's Favorite Pizza Chain, simply complete the entry form, and we'll be in touch!